Fergie Rocks Her Hot Bikini Body, Pics from the Bahamas!
A couple of months ago, we posted about Fergie being named Blender's "Woman of the Year," and now we have Fergie's Woman of the Year body in a hot bikini on the beach. Say what you will, but Fergie may be rocking the best celebrity bikini body out there this season. In these pics from the Bahamas, Fergie shows off her hot body, in shots from 2 different days from this past weekend. Fergie has a super fit body that is healthy looking (no anorexia look there,) big boobs, and a great ass, which were all captured by our lovely friends, the paparazzi. They were even lucky enough this time to get some shots of Fergie, completely bent over, giving nice ass shots, that are VERY detailed. We celebrate Fergie's hot bikini body with a big collection of her trip to the Bahamas!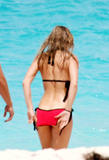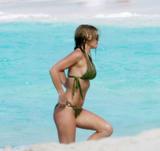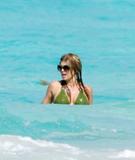 For more, check out the
Fergie bio, nudity review, pics, and clips and MrSkin.com
!