Jamie Chung Makes Her Nude Debut in "Lovecraft Country"
Just hours after we posted on HBO's Lovecraft Country hitting a home run by featuring Jurnee Smollet's nude debut, we learned the show gave us another big nude debut that seemingly came out of the blue this past week. Jamie Chung has been on our radar for many years, but after appearing in tons of movies and shows, the chances for nudity just seemed to be a closed case. But as luck would have it, Lovecraft Country has delivered big time yet again.
So in order to properly express our joy at seeing Jamie Chung naked, we really have to tell our story that began many years ago. You see, our first time seeing Jamie Chung was on MTV's "The Real World." Yes, Jamie was a cast member of The Real World back when reality TV seemed to just be taking off and she was the hot little 21 year old back in 2004 – so imagine our surprise a couple of years after the show when we started seeing Jamie's name on numerous movies and TV shows.
Now we're not talking about a few brief appearances on screen, we're talking about TONS of movies, TV shows, animated series, and even video games over the years. Sadly, out of all the screen time we've only got teases and maybe a very brief topless peek from Jamie on the series "Casual." So imagine our utter shock when we found out that Jamie Chung has NUMEROUS fully nude sex scenes in episode 6 of "Lovecraft Country."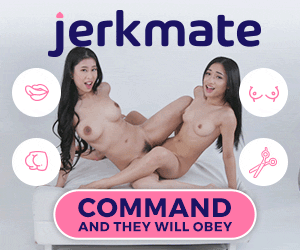 Just seeing Jamie Chung completely topless is a major win when it comes to a celebrity we've hoped would get naked for so many years now, but she gave us much more…..well, kind of. The only way to break this down is to drive right in. Keep in mind this show has all kinds of supernatural craziness going on so you'd have to keep up with the full series to understand.
In the first scene, we see a guy walk in to see a fully nude Jamie Chung laying there ready for action, so he of course mounts her and gives it to her. Great scene if for nothing else we get to see Jamie topless with up-close shots of her tits for the first time. From there we see another sex scene but Jamie gets on top this time for another great shot of her boobs from a different angle. Up next as she rides, we see a bit of her ass and things are really looking up – especially when we even get a glimpse of bush!
That's right, Jamie Chung naked, topless, ass, and then an eyebrow-raising bush glimpse. This is where the "kind of" comes in but we'll get to that shortly. As if things couldn't get any better, Jamie's naked on-screen debut continues with a THIRD sex scene. This time things are hot and heavy again as Jamie is getting pounded, and we get an even brighter bush scene this time (it looked like she really grew it out to fit the time period, or so we thought.)
So now we have to talk about a slightly sad bit to all of this, and it came in the form of Jamie herself posting this on Instagram:
That's right, Jamie Chung used a full-on fake pussy for her nude scenes in "Lovecraft Country." Now, most of the time we despise these evil merkin contraptions, OK we still do, but we're going to give Jamie a pass here simply because A. we never thought she'd do a nude scene, and B. she DID show us her naked tits THREE times in this episode.
So check out Jamie Chung getting naked for the first time on screen below; we almost feel like we want to thank HBO for all this nudity, and with still a few episodes to go, we're hoping Lovecraft Country can give us even more to finish out its first season strong!

SPONSORED CONTENT: