Stella Hudgens Joins OnlyFans
In a story that we felt like titling "wishes DO come true," it is now official that Stella Hudgens is on OnlyFans. Of course, Stella is the 26 year old younger sister of NSFW legend Vanessa Hudgens.
It seems like for the past few months, the amount of celebs joining OnlyFans has slowed down a bit, but now the news that Stella Hudgens is officially on the site will only renew interest in the subscription site all over again.
There was a bit of history in the NSFW realm that helped build to this moment. It seems like just a few months ago, but it's actually been years since photos surfaced that showed Vanessa Hudgens hanging out in a bikini with her younger sister Stella. Suddenly, it was a "whoa wait hold the phone" moment when we realized the younger Hudgens already had bigger tits and more ass than her sister! We needed to see more Stella Hudgens then and there…
While Stella Hudgens hasn't been in any movies that are on her sister's level, she has done some work in movies and TV, which led us to believe something like OnlyFans would be out of the question. It doesn't feel like Stella would need the money here, so maybe she really does feel like this is just something millions of her fans want.
So now on to the content – normally we go with a "wait and see" approach when it comes to getting a grasp on the level a given celebrity will post on OnlyFans before sharing our thoughts. In her teases prior to launching her page, Stella included the word "nudity" in her profile, which changed to "semi-nudity," before the word "nudity" was removed altogether. Then came the whopping $50 price tag to subscribe. Normally we would look at all this negatively, but somehow we get the vibe that Stella is going to make it worth it in the long run.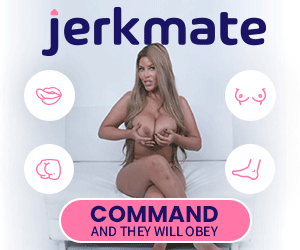 Thus far, we can confirm that Stella is posting pics that are a bit more risque, showing off her ass in skimpy outfits and bikinis, her tits in see-through lingerie, and even a topless pic with her arms covering her boobs. So not the all-out full nude front and back shots we're dreaming of…yet, but it seems like Stella probably knows that she can't start slow and milk this for all it's worth.
Will Stella Hudgens' OnlyFans journey (and $50 price tag) deliver all the topless (and bottomless) joy we're hoping for? You can join now and find out at: OnlyFans.com/stellahudgens