Wow, the accidental nudity around here just keeps comin, and now it comes in 2's. Megan Fox and Lily Allen both suffered recent nipple exposures, and although a Megan Fox slip will probably attract more interest, we're providing both women's slips, as we're sure there are some fans who find Lily Allen attractive as well, so we're servin up the most nipple possible. Of course we'd prefer a full on boob out nipple shot, but even a brief glimpse is a great start for 2 ladies that haven't shown much skin........YET!

First up, Lily Allen: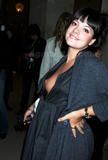 And now Megan Fox: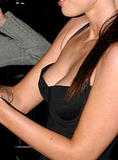 And for more Megan......check out Megan Fox's bio, nudity review, pics and clips at MrSkin.com!